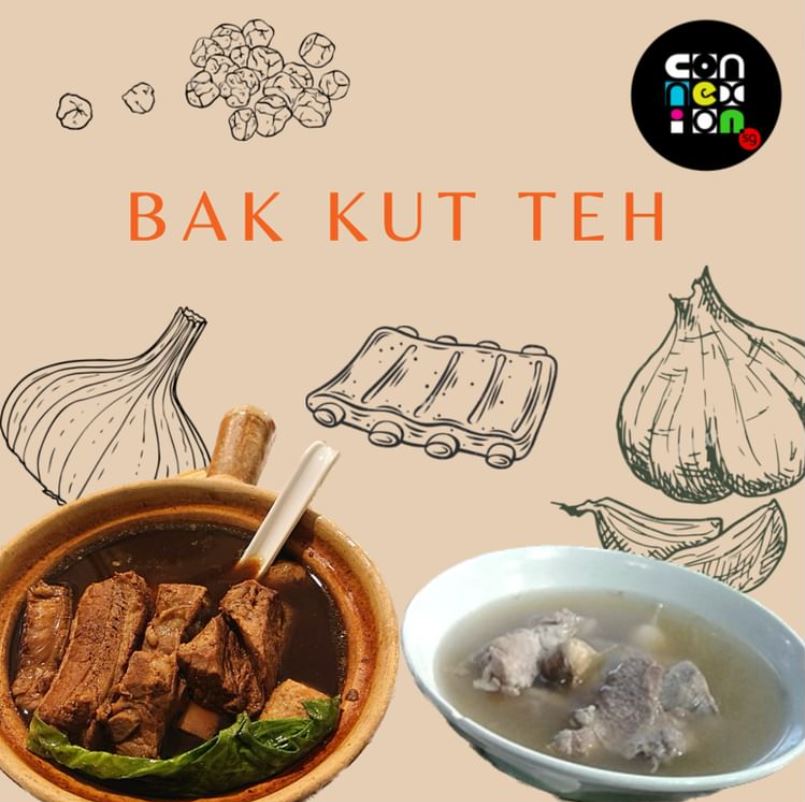 Black or white?
Bak kut teh, or pork ribs soup, is a popular Chinese dish in Singapore. The stewed pork ribs give the dish its namesake – 肉骨茶 (rou gu cha), literally translated as 'meat bone tea'.
Teochew-style bak kut teh is usually lighter in colour, while Hokkien-style bak kut teh is darker in appearance due to the addition of dark soya sauce. But regardless of 'black' or 'white', common to all bak kut teh are the pork ribs stewed in a mixture of garlic, cloves, fennel seeds, and coriander. The soup dish is typically eaten with steamed white rice, fried dough fritters (you tiao), braised peanuts, braised eggs, and braised vegetables. Sliced chilli, minced garlic, or chopped chilli padi, drowsed in dark soya sauce, combines with the meat to provide a blast in flavour and tanginess.
The best bak kut teh in Singapore comprise soft, succulent, and tender pork ribs that simply melt off the bone. Head to outlets like Ng Ah Sio Bak Kut Teh (@ngahsio_bkt) or Outram Ya Hua Bak Kut Teh (@yahuasg) for a delicious meal that is sure to satisfy you!