Brushing Teeth After Recess in Primary School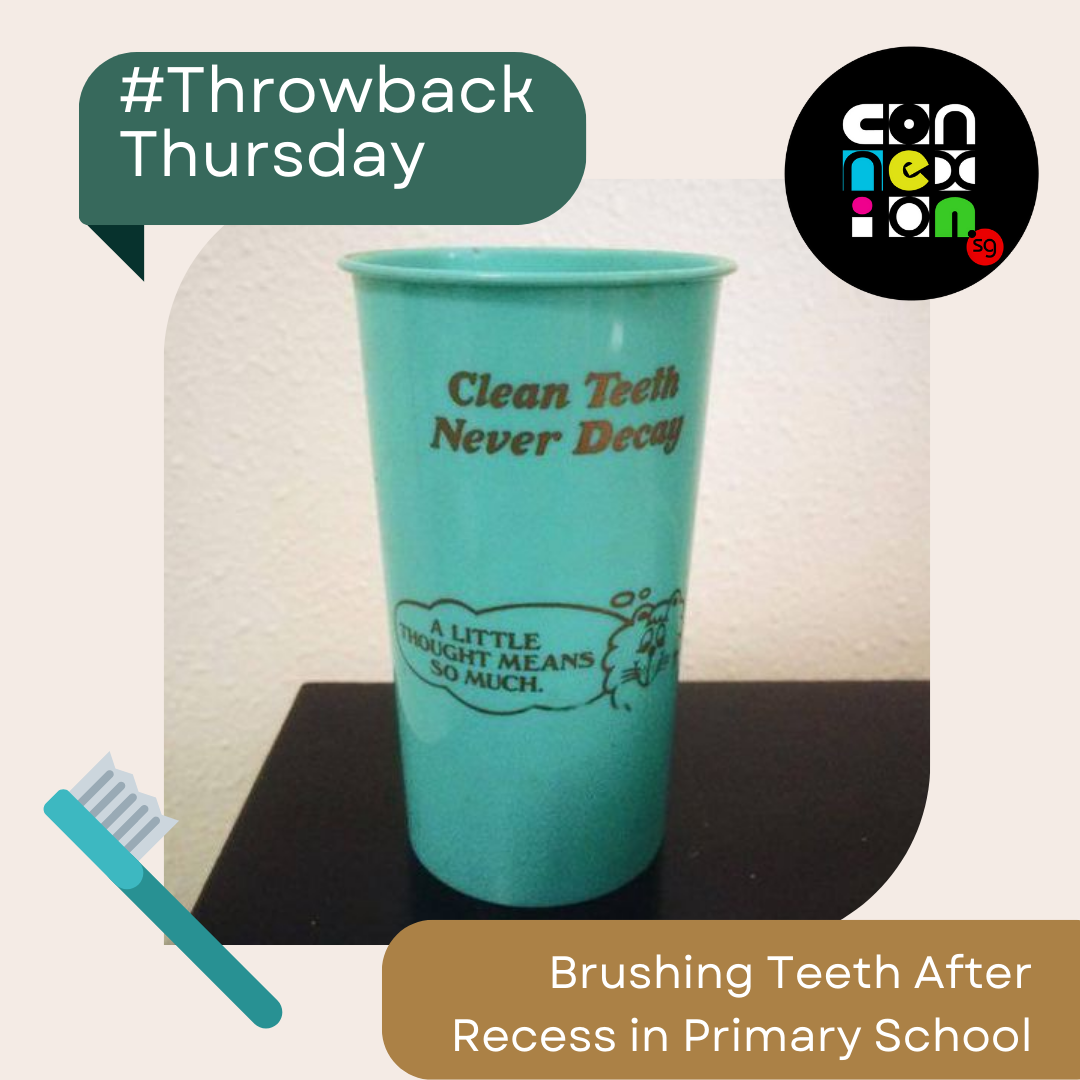 #ThrowbackThursday: Here's something that is no longer given out in schools today, but was vital to students' oral hygiene practices of the 1980s and early 1990s.
In case you don't know what it is, the item pictured is a plastic tumbler that was given to primary school students by their schools, together with a toothbrush.
After every recess time at school, students would use the tumbler and toothbrush, and squat along their schools' longkangs (drains) to brush their teeth, under their teachers' supervision.
With 1 in 2 school children not having toothbrushes in the 1960s, the "Open Wide, Brush Inside" campaign was launched in 1969. Primary school students brushed up on their oral health with the help of teachers and dental nurses. Today, free basic dental care services are made available to students to keep their smiles bright.
Oral hygiene and education of the young on its importance have come a long way since then.