#OnThisDay (26 Jun) Cathay Cinema's Last Curtain Call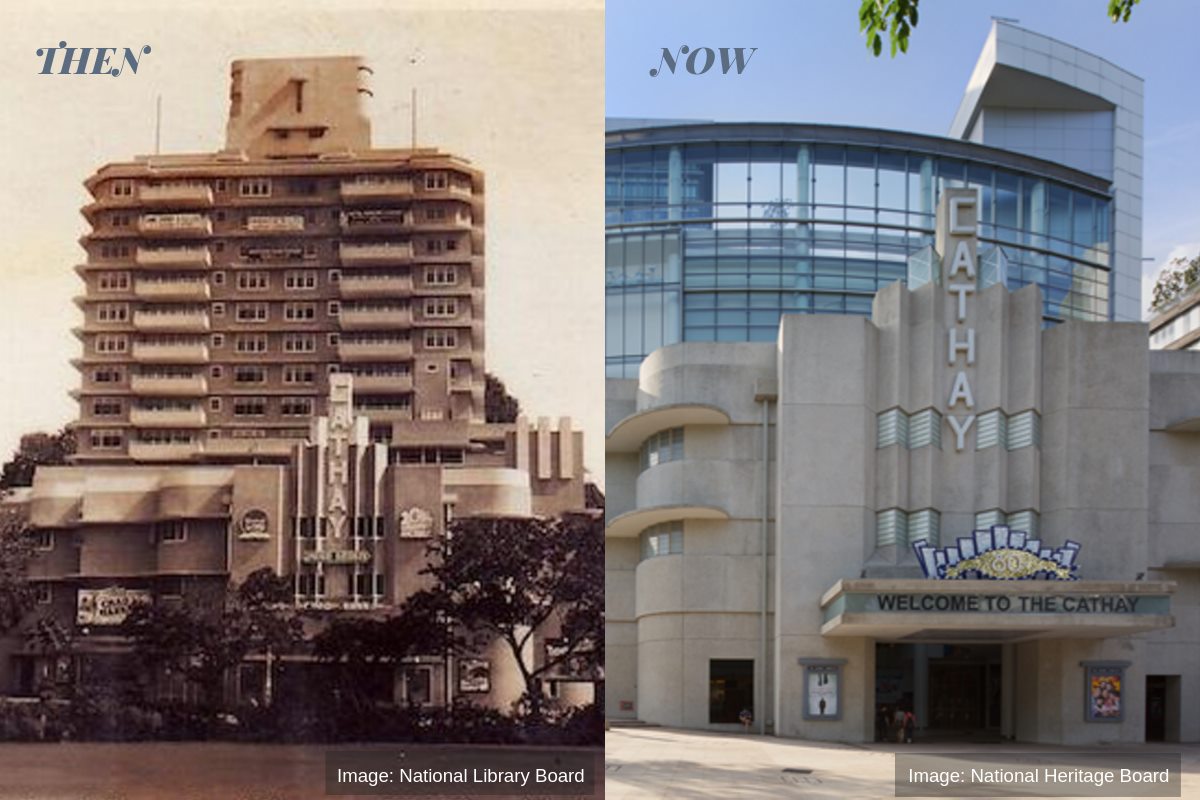 #OnThisDay 26 Jun, the Cathay Cinema at Handy Road will have its final curtain call.
The Cathay is one of Singapore's many malls. Known as Cathay Cinema in the past, it was built in 1939 and was Singapore's first air-conditioned cinema, as well as the first and tallest building in Southeast Asia, when its attached apartment buildings were completed in 1941.
Cathay Cinema has a dramatic history. During WWII, a top-secret radar system was installed there by the British administration to help coordinate radar traffic from air bases in Singapore. Its ground floor was used as a bomb shelter by civilians because it was one of the sturdiest structures built then.
Cathay Cinema was so significant that when the British surrendered, one surrender condition demanded a Japanese flag and a white flag must be flown on top of it for ten minutes.
During the Japanese Occupation, Cathay Cinema was where the Japanese established their broadcast station and propaganda office, screening Japanese movies and other propaganda. To instil fear, severed heads of looters and other criminals were displayed outside.
Cathay Cinema was made a national monument in 2003. Today it stands refurbished as The Cathay, continuing to serve generations of Singaporeans — a landmark of resilience and revival, time after time, and we look forward to seeing what it will next become.