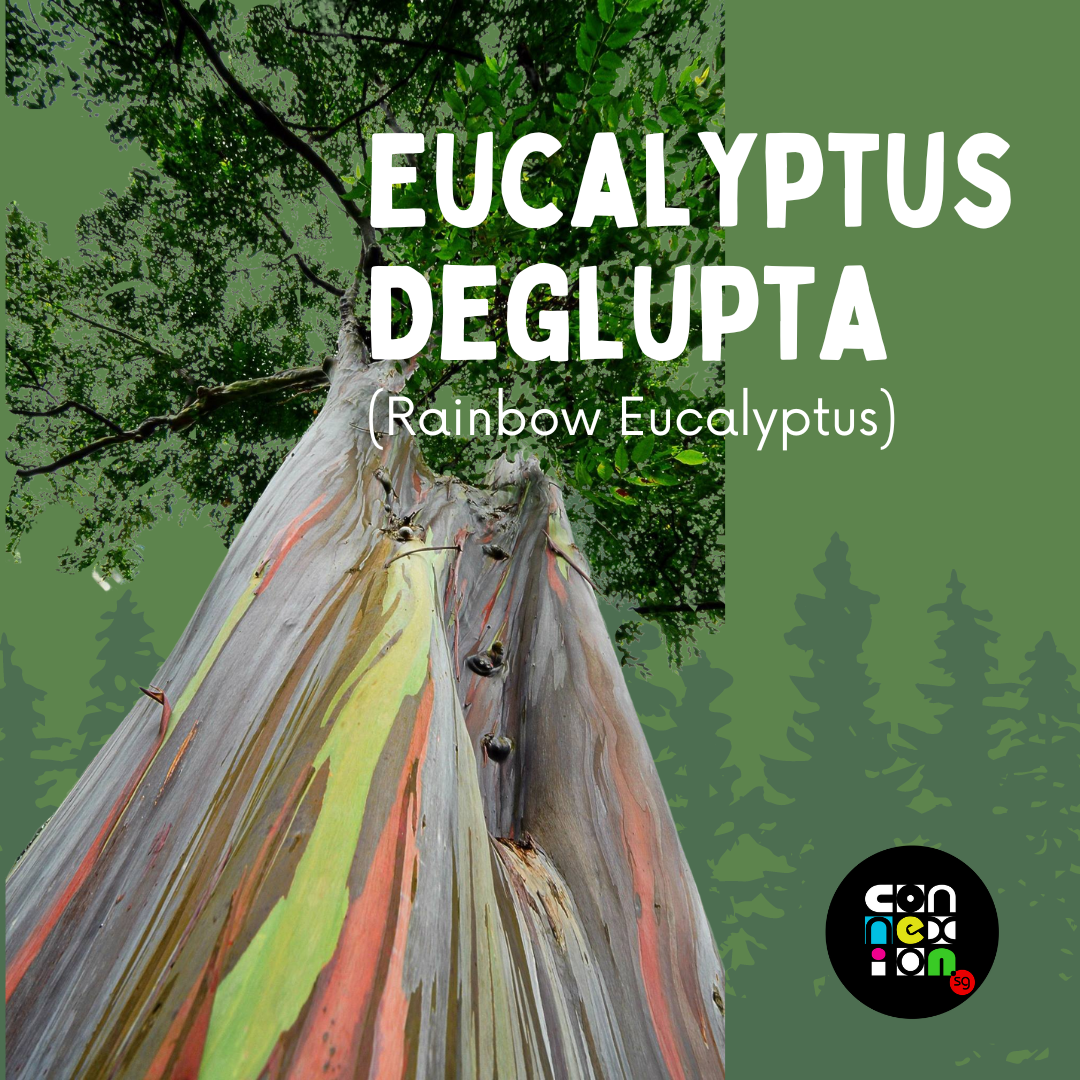 📷 Image credit: National Parks Board
There are trees with rainbows here to brighten our day! 🌈🌳
The Eucalyptus Deglupta, more commonly known as the Rainbow Eucalyptus or the Mindanao Gum tree, is an evergreen tree characterised by multi-coloured bark.
The tree sheds patches of its outer bark at different times, showing the bright green inner bark which then matures to give blue, purple, orange and then maroon tones. This gives rise to the distinctive peeling bark with multi-coloured streaks.
Besides its distinctive trunk, the Eucalyptus Deglupta tree also has leaves which are spear-shaped when young. These become more rounded as the tree gets older. The flowers occur in spike-like clusters and are cream to pale green in colour.
Native to the Philipines, Indonesia and Papua New Guinea, clusters of the trees can be enjoyed at Bishan-Ang Mo Kio Park, along Coleman Street, North Buona Vista Drive, and Biopolis Drive. A Eucalyptus Deglupta tree is also listed as a Heritage Tree at Katong Park.