Foreign Interference #WTFica #SayNoToFakeNews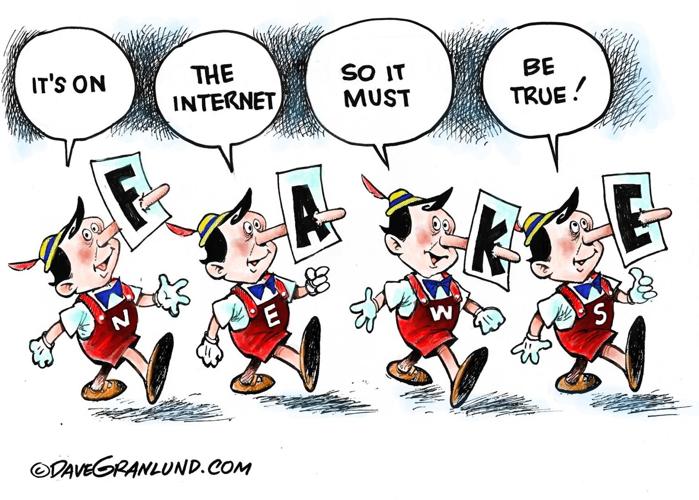 📷: It's on the internet, so it must be true? Source, Understand, Research, Evaluate: Be 'S.U.R.E' when assessing the reliability of news. (Dave Granlund)
It manipulates how we think and act. It uses communication platforms to penetrate our borders. It hides its real purpose and origins.
Foreign interference: an age-old method of dominating another country through deceptive interference, a method so potent that it is regarded by many countries as an arm of warfare equal to the Land, Air and Naval Forces.
Foreign interference may take the form of foreign actors seeking to manipulate our domestic politics, including through covert and deceptive means, to undermine our political sovereignty and harm our social cohesion. Through deploying tactics such as using actors and tools — hackers, media, businessmen, information leaks, and disinformation – a foreign nation can achieve its goal to deepen divisions and increase hostility among communities, without the force of weapons. Everyday communication tools like WhatsApp, Telegram, Facebook and WeChat have become avenues of the new warfare. Such attacks are harder to detect: bots can be cheaply bought to spread harmful information, and foreign actors can blend their activities with authentic users, to give readers a false sense of reality.
Foreign interference is not new to us. In the 1970s, Singapore's newspapers, Eastern Sun and the Singapore Herald, received funding from foreign sources and in return, ran articles that sought to undermine our nation building efforts. For instance, the Singapore Herald published articles to stir feelings against Singapore's national service policy. Both newspapers were shut down eventually.
In 2017, Lee Kuan Yew School of Public Policy (LKYSPP) Professor Huang Jing was permanently banned from Singapore after he was found to have used his senior position in the LKYSPP to deliberately and covertly advance the agenda of a foreign country at Singapore's expense. He had engaged prominent Singaporeans, and gave them what he said was "privileged information" to influence their opinions in favour of that country, in collaboration with foreign intelligence agents.
Foreign interference is a serious threat to our national security. In 2021, the Foreign Interference Countermeasures Act (FICA) Bill was legislated to prevent, detect and disrupt foreign interference.
As an open, highly digitally connected, and diverse society, Singapore is especially vulnerable to the evolving threat of foreign interference. The stakes are even higher now. Stay mindful. Protect our way of life, and what Singapore stands for. #WTFica #FICA #Singapore #FakeNews #DeepFake #Scam #SayNoToFakeNews
📚: Read more at https://www.sg101.gov.sg/defence-and-security/current-threats/hics-and-foreign-interference?fbclid=IwAR1nEovHsIBHMAbP_ZVfGQ4A_J4rA7sK4Df6Qsm88_1eHgGZ6H_IzpHNucs
🎥: Here are some useful videos on Influence Campaigns https://www.sg101.gov.sg/resources/resource-packages/resourcesoninfluencecampaigns/?fbclid=IwAR2kfZWhrseBw0eQv4L0wRpLwiAu-AVWkBUl9hgTcp7kCaOa4m5maUDCOPs