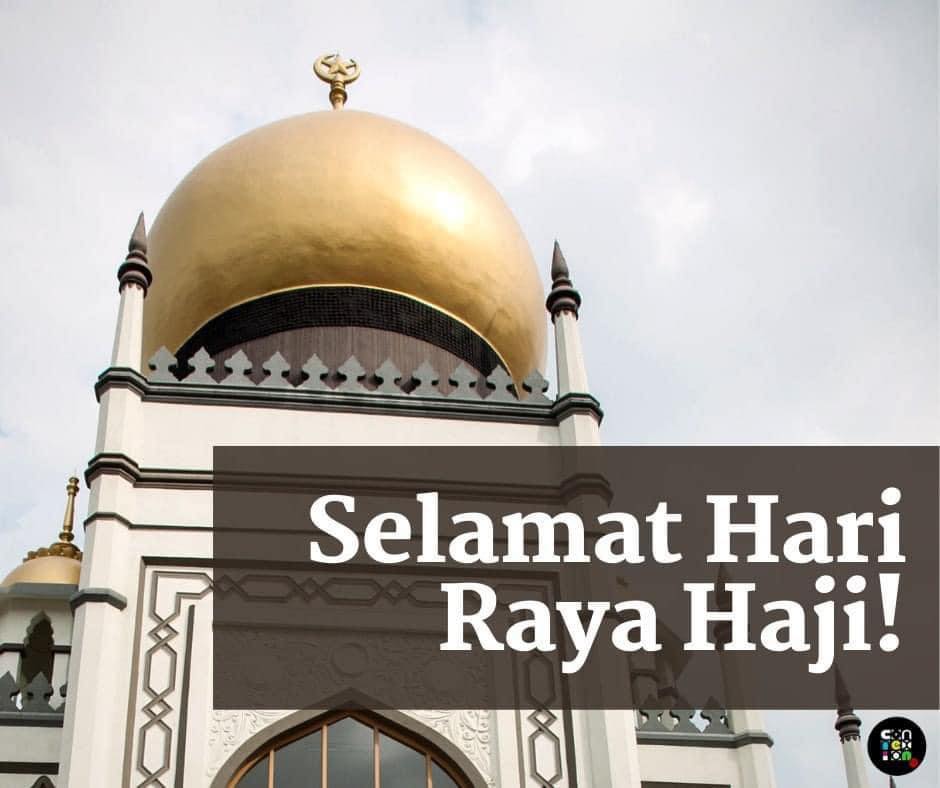 Hari Raya Haji is also known as the festival of sacrifice. It marks the end of the Haj where millions of Muslims around the world retrace Prophet Muhammad's pilgrimage to the holy city of Mecca in Saudi Arabia.
Many Muslims celebrate the day by fasting the night before (though it's not compulsory), carrying out prayers at the mosques and performing Korban (sacrifice), traditionally of livestock, where one third of the meat is then distributed to less privileged.
Because of the COVID-19 pandemic, for the third year running, no livestock will be imported. However, the SalamSG Korban committee has been working closely with local mosques to arrange for the ritual to be performed in Australia and the meat flown here. This year, beneficiaries of the Korban meat will go beyond the poor and needy, and include families of inmates as well as transient workers.
While things are still different this year, that this day commemorates the faith that the Prophet Ibrahim had in Allah, and is about compassion, sharing benefits to those in need, and remembering blessings does not change. #SGinHarmony
To all our Muslim friends, Selamat Hari Raya Haji!