#OnThisDay (1 Oct 1968) Keep SG Clean Campaign launched
54 years ago, as a very young nation, we began our journey to be the "cleanest and greenest city in South Asia.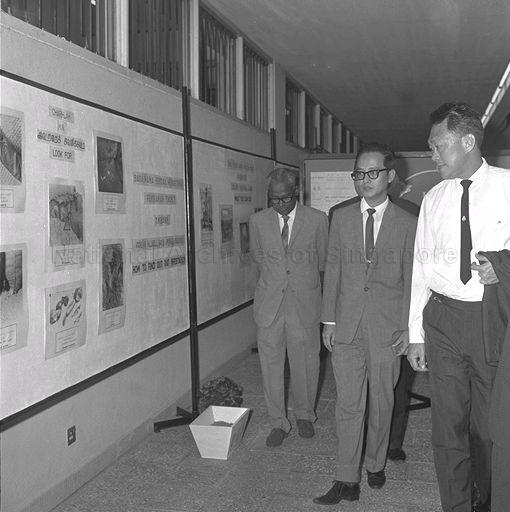 📷: Then-PM Lee Kuan Yew at the launch of the KCS campaign at the Singapore Conference Hall. (NAS)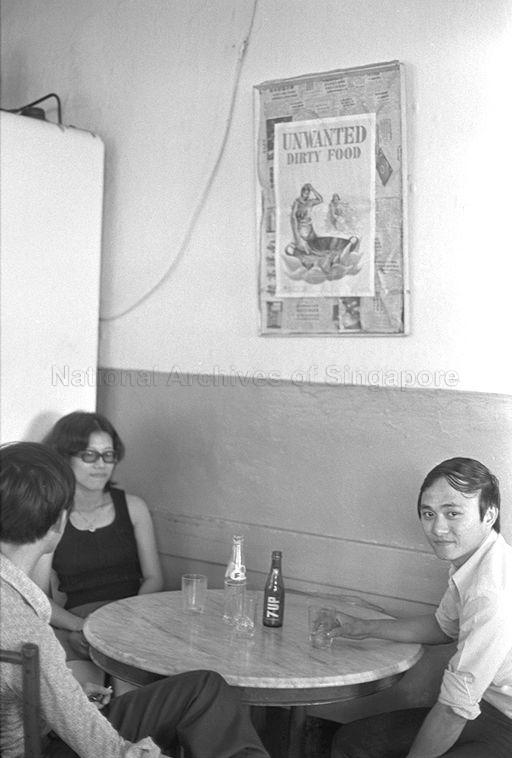 📷: A 'Keep Singapore Food Clean' poster in an eatery along Killney Road. (NAS)
"Everybody can see the point of a neat home, clean kitchen, clean food, and healthy children. But responsibility stops too often at the doorstep. … Everybody can learn and acquire the habit of treating common user areas as one's own home, to be kept clean and maintained," said then-Prime Minister Lee Kuan Yew at the inauguration of the "Keep Singapore Clean" (KSC) campaign.
Launched #OnThisDay (1 Oct 1968), the KSC was one of our fledgling nation's first national initiatives to instill a sense of social responsibility in individuals to keep Singapore clean, by reducing public littering and irresponsible trash disposal methods – habits that were commonplace then.
The launch of the KSC campaign was not without reason. In our nation's warm, humid climate, carelessly dumped litter or rubbish would quickly fester and rot, and attract unwelcome pests. This creates an unpleasant and even dangerous environment for Singaporeans to live in, and would also turn away foreign investors, which Singapore sorely needed.
Over the next month, the government spared no effort to ensure that the ideals behind the KCS campaign permeate every level of society. Posters and banners were put up in public places in the four official languages. Extensive public education campaigns were also conducted by Health officials and teachers. The KSC campaign introduced a more punitive element as well: fines were introduced to deter would-be litter-bugs.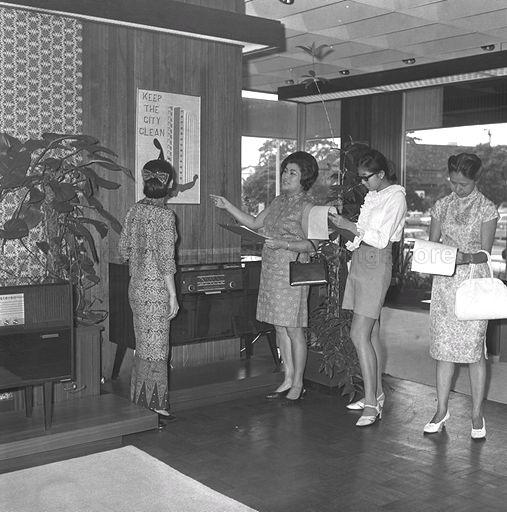 📷 3: A 'Keep Singapore Clean' competition held for shops in Orchard Road. (NAS)
Of course, the quest to keep Singapore litter-free did not end with the month-long 1968 campaign. Since then, numerous other campaigns such as 'Please Keep My Park Clean' (1984) and the 'Tray Return Campaign' (2013) have been pushed out to make Singapore a cleaner place by instilling a sense of social responsibility in Singaporeans.
Today, we live in one of the cleanest cities in the world. However, while Singaporeans have come far in practicing social responsibility, there is still room for growth in this area. It is not uncommon to see small pieces of litter around our estates and the streets and cleaners having to clean up public spaces. As Singapore continues to develop as a global city, let us also keep growing as a society – remaining mindful of the impact our personal actions, no matter how small, could have on our neighbours and our society.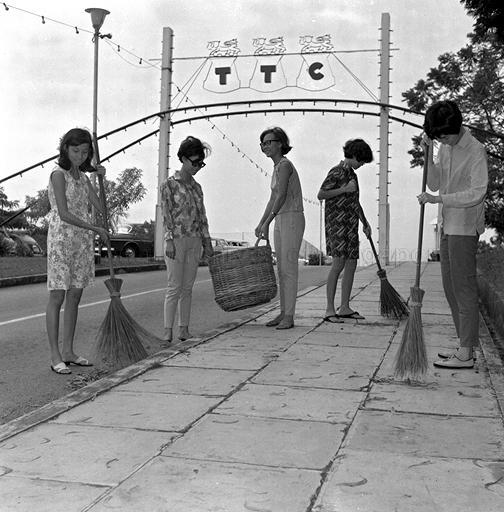 📷: Students and teachers doing their part to sweep the streets of Singapore. (NAS)