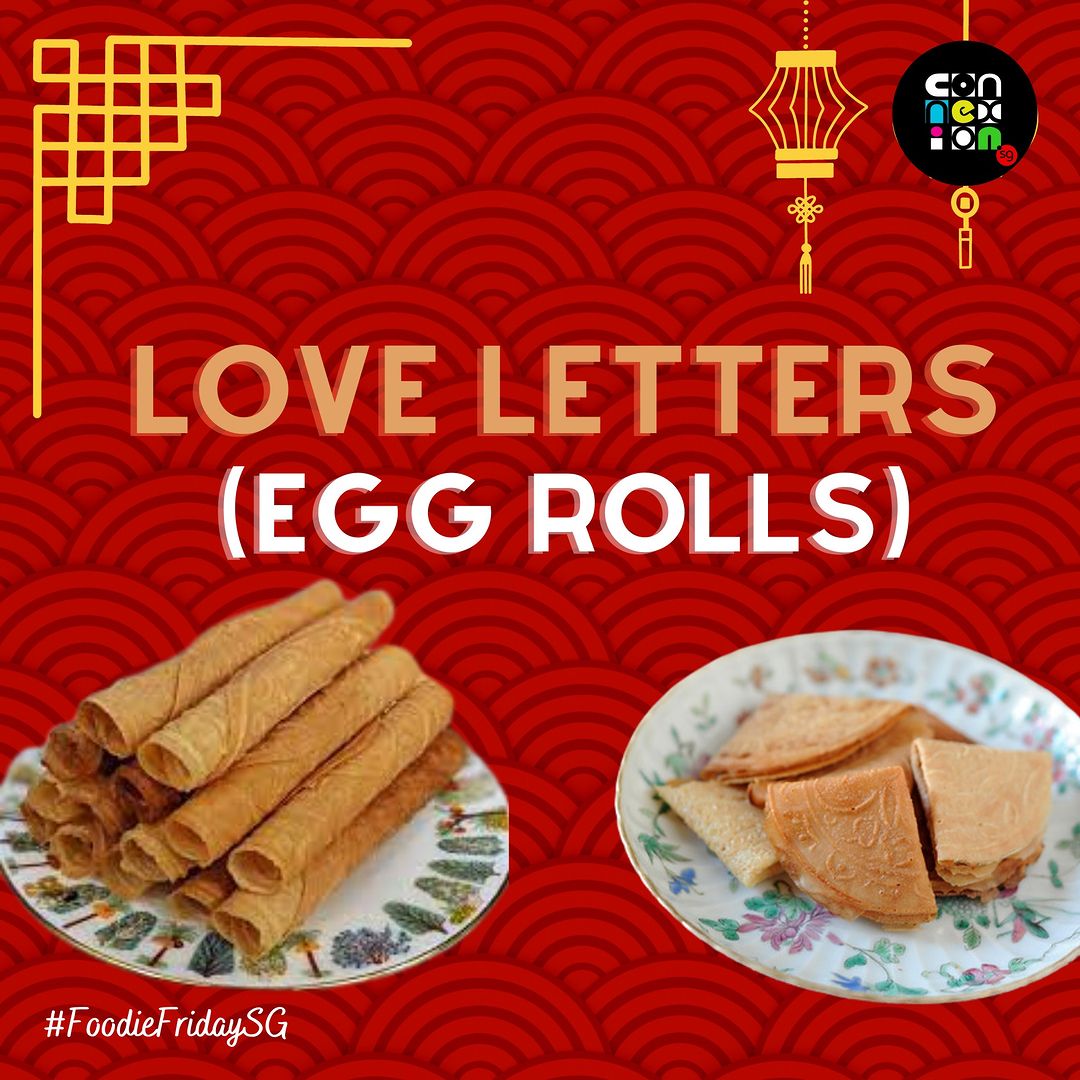 Lunar New Year is just around the corner, and it is yet another season to binge on festive goodies!
One crowd favourite is love letters, which are crispy thin and flaky wafers made from batter consisting of coconut milk, rice flour, and tapioca flour, as well as some eggs and sugar. As eggs play a pivotal role in these wafers, it is also commonly known as egg rolls or 鸡蛋卷 (jī dàn juǎn) in Chinese.
Love letters may come in the form of folded up triangular shapes or rolled up tubes.
They are made by sandwiching the creamy smooth batter in between an iron mould consisting of two iron plates with nice designs on them, and baked over an open fire until golden brown. The thin wafer carefully peeled off the mould, and quickly folded into either a triangle shape or rolled up into rolls while still hot. It is then left to cool down to crisp it up.
The tale about why these treats were called "love letters" seemed to harken back to days when village girls were not allowed to meet with boys their own age without chaperons in the past, so they would roll secret love letters into wafer biscuits and pass them on. These romantic pastries were a means for lovebirds to communicate in olden times. The edible nature of the messages ensured the absence of proof and consumption of the heartfelt message was also seen as a sign that the lover's words had been taken to heart.
Light, crispy, sweet, eggy with coconut aroma – Do you prefer your love letters folded or rolled?
#FoodieFriday #FoodieFridaySG #TGIF #singaporeanfood #traditionalsnack #cnysnack #shiok