#OnThisDay (8 Feb) in 1942, the Japanese landed on Sarimbun beach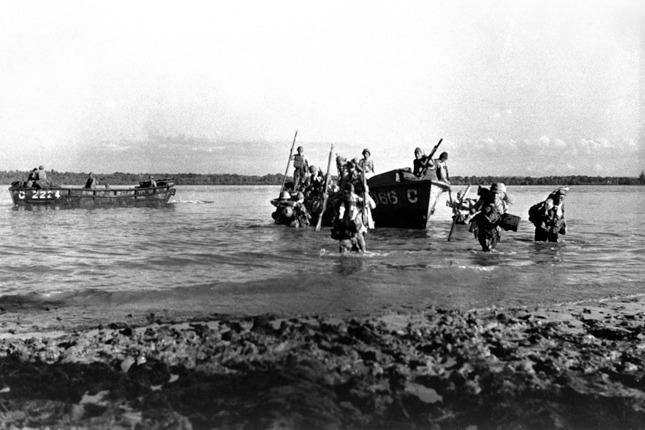 The Japanese launched their invasion of Singapore #onthisday, 8 Feb 1942, from concealed positions up the Skudai and Melayu Rivers of Johore. At around 1030pm, using assault boats and barges, Japanese 5th Division soldiers crossed the narrow Straits of Johore, and landed on the coast Lim Chu Kang and Sarimbun Beach in the northwestern corner of Singapore. This marked the first stage of the Japanese assault on the Allied forces in Singapore.
The Japanese forces had one clear goal in mind: to take over Tengah Airfield. And the 22nd Australian Brigade and 2/4th Machine Gun Battalions guarding the northern coastline failed to react quickly. They were overwhelmed in under two hours, due to the sheer superiority of Japanese artillery, tanks, planes, and military intelligence.
By midnight, the Australian brigades defending Sarimbun Beach had lost contact with each other, and the 22nd Brigade was forced to retreat. As more Japanese troops arrived through the night, the Allied defence line was pushed further and further back. Reinforcements also arrived too late, and around midday on 9 Feb, the Japanese took Tengah Airfield. This gave them control over the south, which included the administrative and population centre of Singapore City.
📸: Japanese troops arriving at Sarimbun beach