#SingaporesFirst Green Open Space, Padang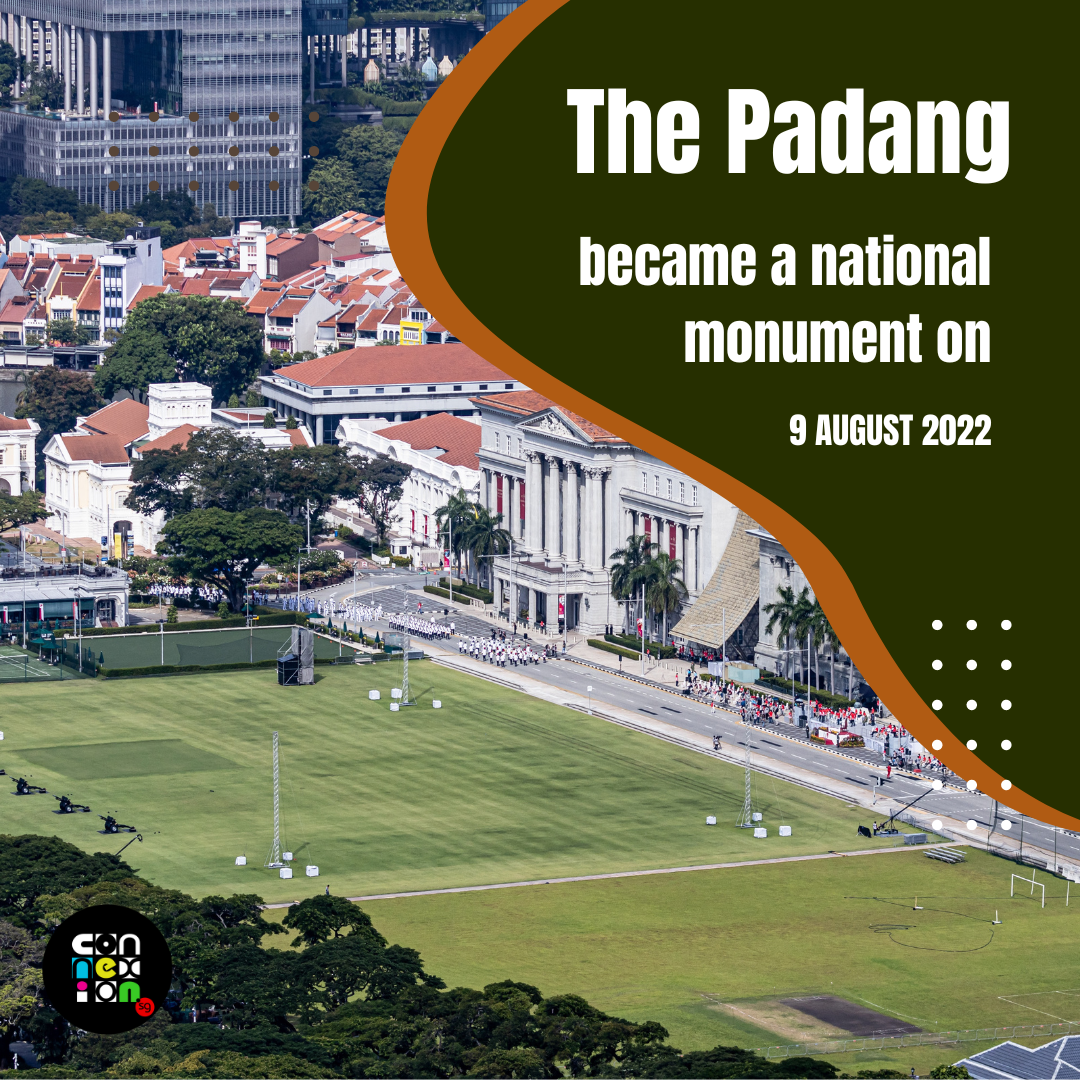 #OnThisDay (9 Aug) in 2022, the Padang was gazetted as Singapore's 75th national monument, making it #SingaporesFirst green open space to be preserved.
Key milestones in Singapore's history happened here, such as victory parades celebrating the Japanese surrender during World War II in 1945, merger with the Malaysian Federation in 1963 and post-independence National Day Parades, including the first NDP in 1966. Next year, NDP2023 will also be at the Padang.
As a national monument, the Padang gets the highest level of protection in Singapore under the Preservation of Monuments Act. Which means, it will forever remain an open field, to hold our country's collective memories. A value that is priceless.
#StrongerTogether #Majulah #NDP2022 #heritage #monuments #priceless