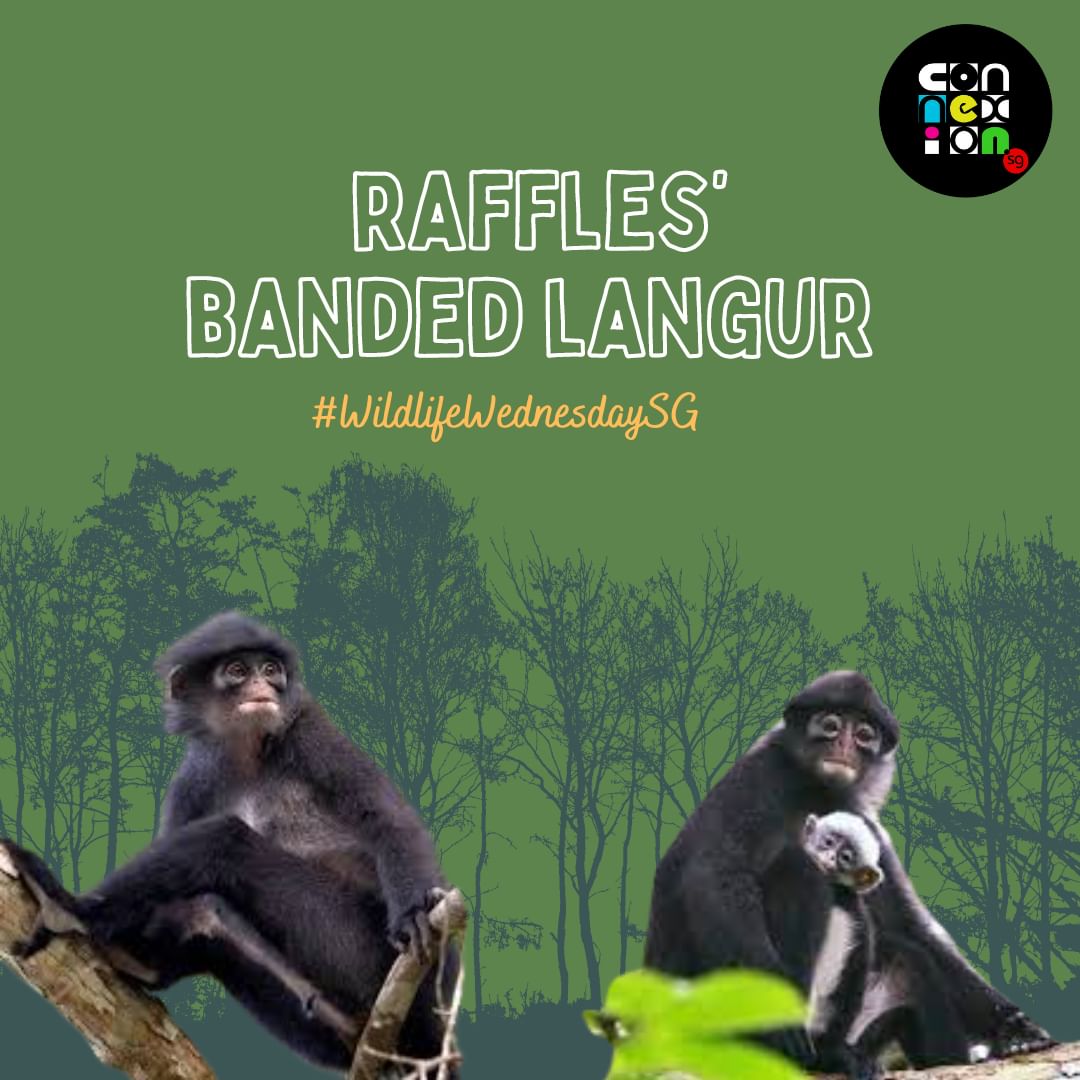 📷 Image credit: Raffles' Banded Langurs Facebook Page
The Raffles' Banded Langur, also known as the banded leaf monkey, is a critically endangered primate species in Singapore.
The species was named after Sir Stamford Raffles, as it is believed that he was the first to take note of these primates as a species new to science in 1822.
The Raffles' Banded Langur is identifiable by its black coat, prominent white eye rings, as well as the white stripe down its chest, belly, and inner thigh. It has a whitish crescent-shaped mark on each side of its face between its eye and ear.
The langurs' diet largely consists of leaves, fruits and other plant parts that are easily obtainable in the treetops.
The langurs once thrived across the island, with reports in the 19th century indicating that you could find them in areas like Tampines, Changi, Bukit Timah, Pandan and Tuas. However, rapid urbanisation has whittled down its population. Recent research indicates that there may be only up to 60 individuals currently, limited to the Central Catchment Nature Reserve.
The Raffles' Banded Langur is also a shy creature with a preference for staying high up in forest canopies. This means the chance of spotting one in its natural habitat is extremely rare!
#WildlifeWednesday #RafflesBandedLangur #BandedLeafMonkey #Nature #Singapore #Wildlife