#OnThisDay (1 Jul) SAF Day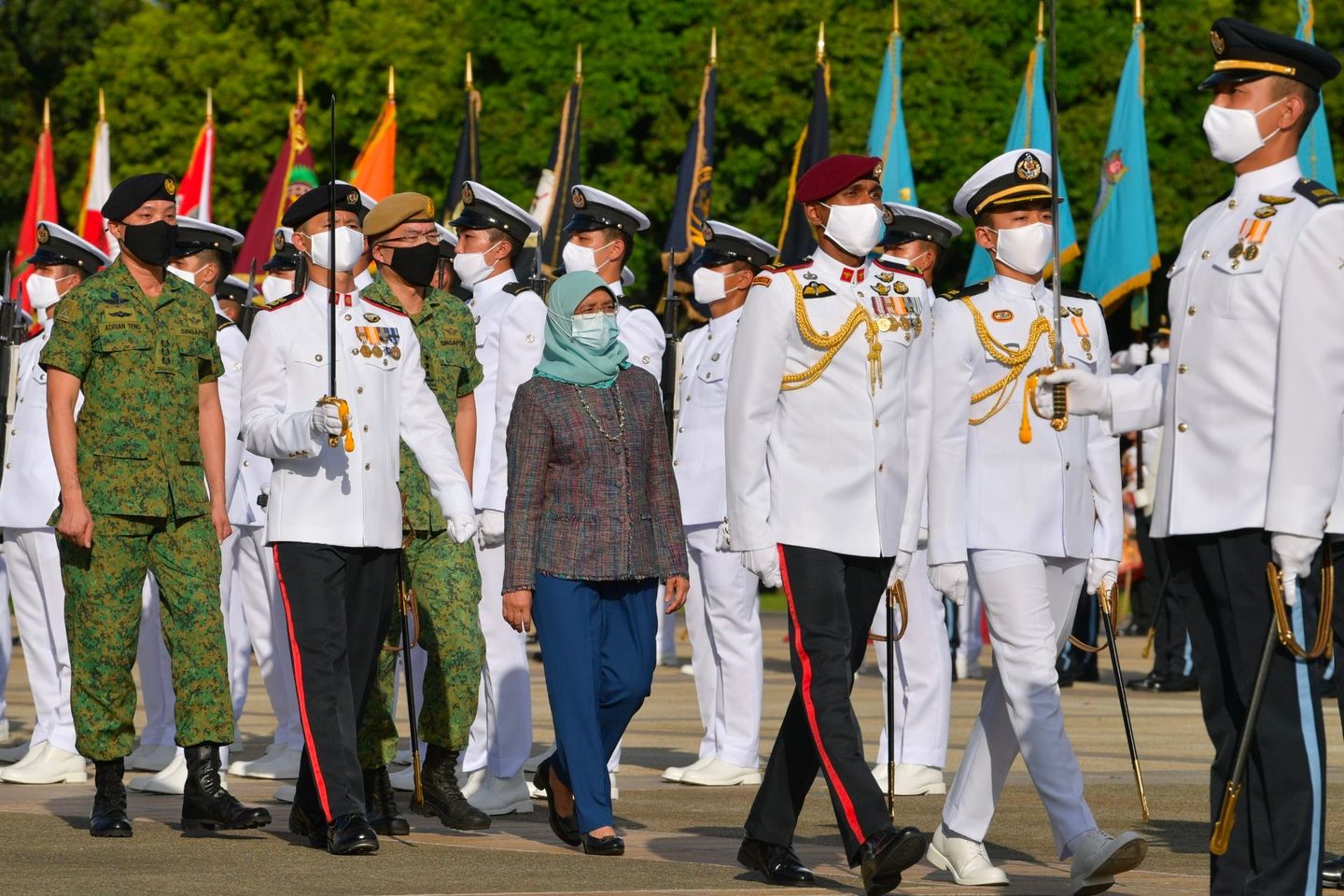 📷: Guard of Honour contingents at the SAF Day Parade 2021 at SAFTI Military Institute / MINDEF
Every year #onthisday (1 Jul) we commemorate SAF Day and those who protect Singapore's interests and sovereignty. This year is also special, as we celebrate 55 years of National Service — the backbone of our defence.
The world we live in remains highly uncertain — geopolitical realities and tensions are rife, and conflicts increasingly occur not solely in the physical domain, but in the digital and information spaces too. It's clear, most of all, in the ongoing war in Ukraine.
To make sure that it remains capable of responding to these ever-changing challenges, the SAF continues to expand and upgrade its war-fighting capabilities, and train in peacetime. This year, it also launched a fourth service — the Digital and Information Service — to better respond to threats in the digital and information space.
In a speech earlier this year, Minister for Defence Ng Eng Hen said that "Singapore is vulnerable because we are small, and that will never change. […] physical invasion of your country puts an end to all that you have built over the years and to future dreams… Without a strong defence, there is no economic security, there is no future."
It's a strong defence that keeps us safe both today and into the future. To those who serve and have served — thank you for your dedication, commitment, and contributions. Happy SAF Day!