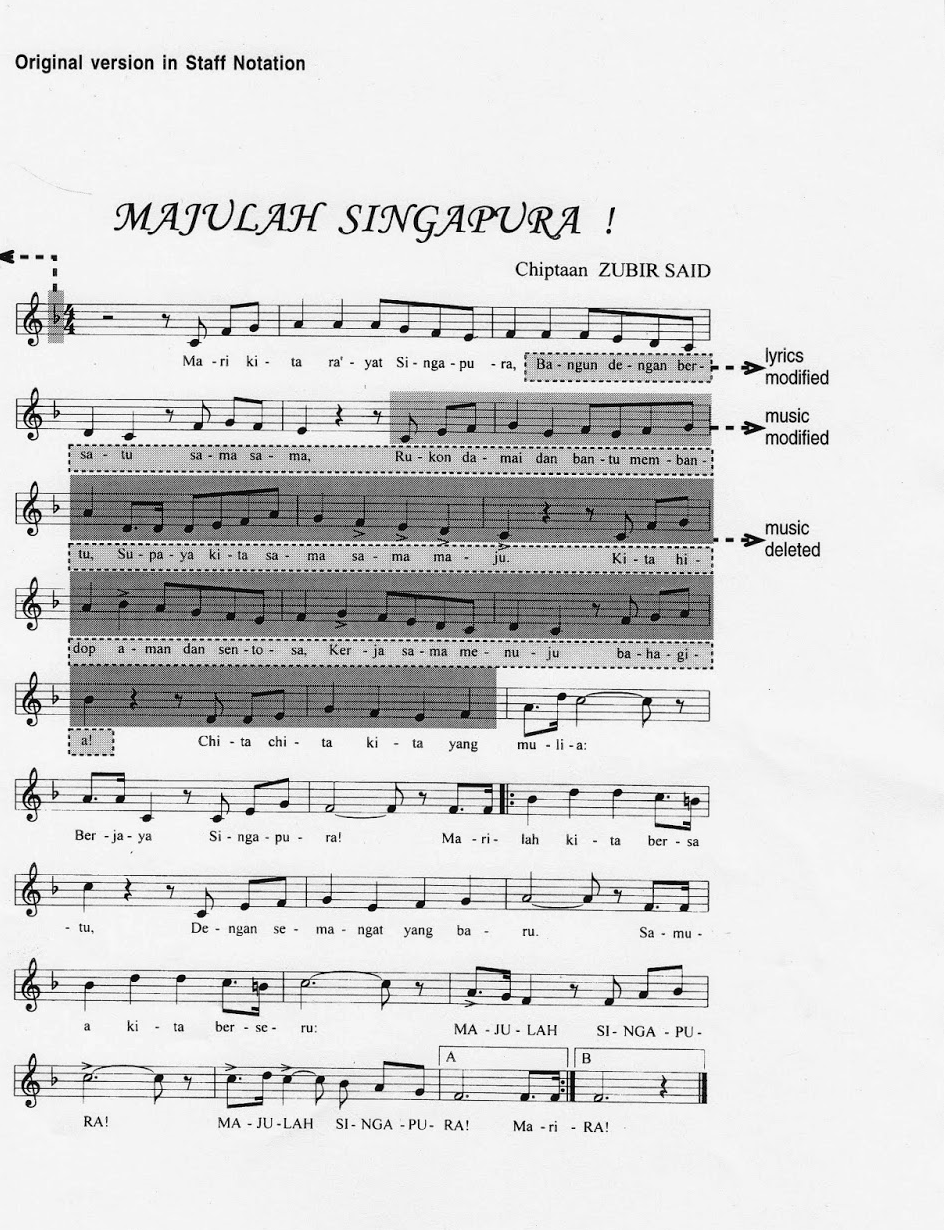 📷: Ministry of Culture, Community and Youth (MCCY)
For most of us, "Majulah Singapura" (meaning "Onward Singapore") is a familiar tune as we have been singing the National Anthem during morning assembly since Primary 1.
With a stirring melody and lyrics that echo the enduring hope and spirit of Singaporeans for progress, the National Anthem, "Majulah Singapura" is a musical expression of Singapore's identity as a nation.
In 1959, when Dr Toh Chin Chye was searching for an anthem for Singapore, he expressed interest in Encik Zubir Said's composition, but requested for it to be brief, to the point, which people can remember easily and can be sung.
Encik Zubir Said then shortened the lyrics of the original City Council song and tweaked its melody to create the National Anthem that we sing today.
Click here to listen to the first version of Majulah Singapura.
Can you tell which part of the national anthem was tweaked?