#ChallengeAccepted Singapore's Urban Planning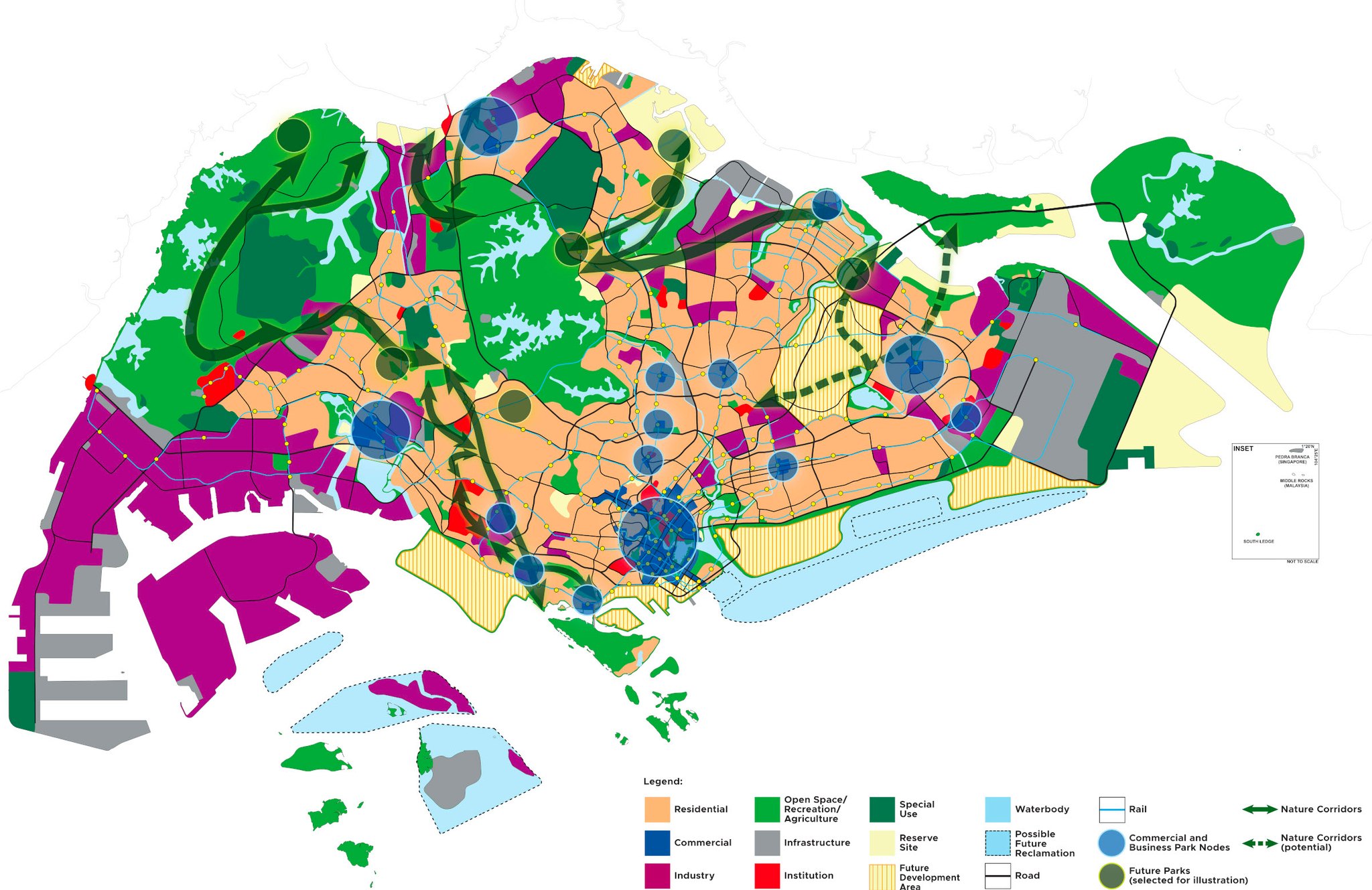 📷: URA / 2022 Long Term Plan Review
As a small city-state with limited land, Singapore doesn't have the luxury of space for all our different needs. How might we cram in more homes, schools, hospitals, offices, industries, transport for more people? How do we balance building facilities with preserving nature? And how do we account for changes the future can bring?
We look ahead, and plan. #ChallengeAccepted
Singapore's urban planning approach takes the long view, with both the Long Term Plan (formerly known as Concept Plan) and the Master Plan.
The Long Term Plan provides broad strategies for Singapore's physical development over the next 40-50 years, so that we can meet our population and development needs. Previous versions have set out Singapore's critical infrastructure like our MRT system and airport, and developed the strategy for Jurong Island.
On the other hand, the Master Plan digs into the details. It's reviewed once every five years, and focuses on specific plots of land to guide Singapore's development over the next 10-15 years. For example, the 2003 Master Plan announced the Southern Ridges, which would link the Mount Faber, Telok Blangah Hill, and Kent Ridge.
In Apr 2019, then-Minister for National Development Lawrence Wong said, "space will always be a constraint on our little island. But through human ingenuity, we can come up with innovative ways to overcome our space constraints — by optimising land use." And build a Singapore that is liveable and enjoyable for all.
Check out URA's latest 50-year plan here.