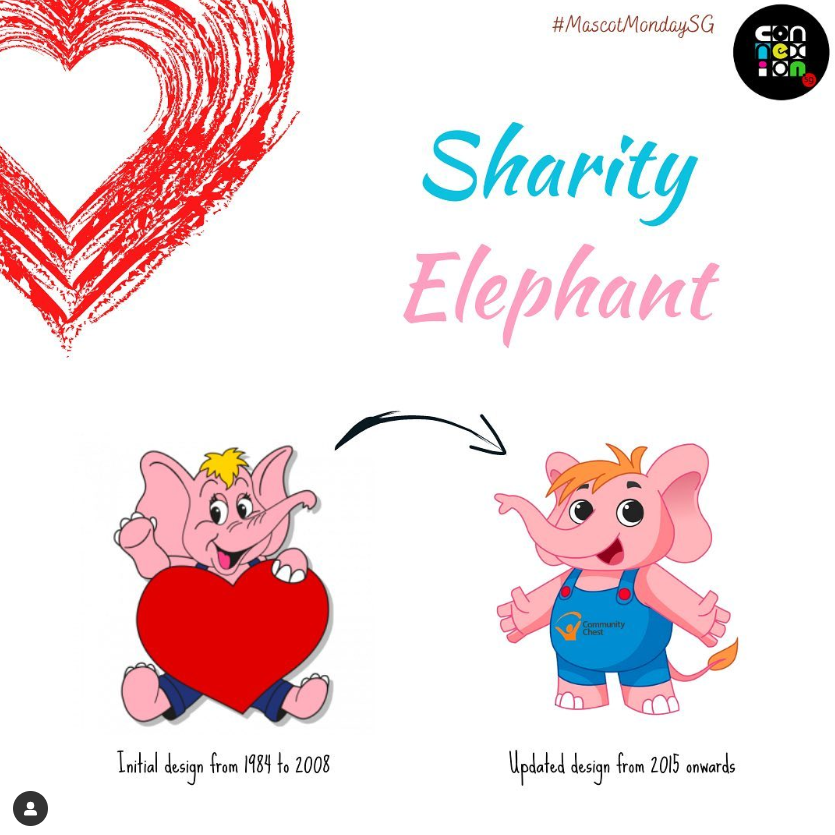 How many mascots of Singapore are you familiar with? Stick around with our new #MascotMonday series and find out 😄
Perhaps one of the most recognisable and well-loved mascots would be our very own Sharity Elephant! Created in 1984, the cuddly pink elephant is the official mascot of the Community Chest @comchestsg (ComChest), a Singaporean non-profit organisation that supports social service programmes for the less fortunate.
Sharity's name is a combination of the words "share" and "charity", and was conceptualised as an elephant because, according to the creator Terry Herbet, "elephants live in communities and help each other". As the mascot which was meant to embody values such as kindness, love, and charity, he featured prominently in ComChest's fundraising drives until he was retired in 2008.
Fortunately, he made a return in 2015 with support from MOE, sporting an updated appearance, but looking just as cute as he used to be! And he now even has his own dedicated website filled with games and videos to engage and inspire young Singaporeans to greater social consciousness and responsibility.
Often seen at charity events, community outreach programs, and fundraising events throughout Singapore, Sharity remains an icon for Singaporeans, reminding and inspiring us toward a more caring, and compassionate society. ❤️
#MascotMonday #MascotMondaySG #Sharity #SharityElephant #ComChest #sharingiscaring #Singapore #bettersingapore