Singapore's Old Bus Tickets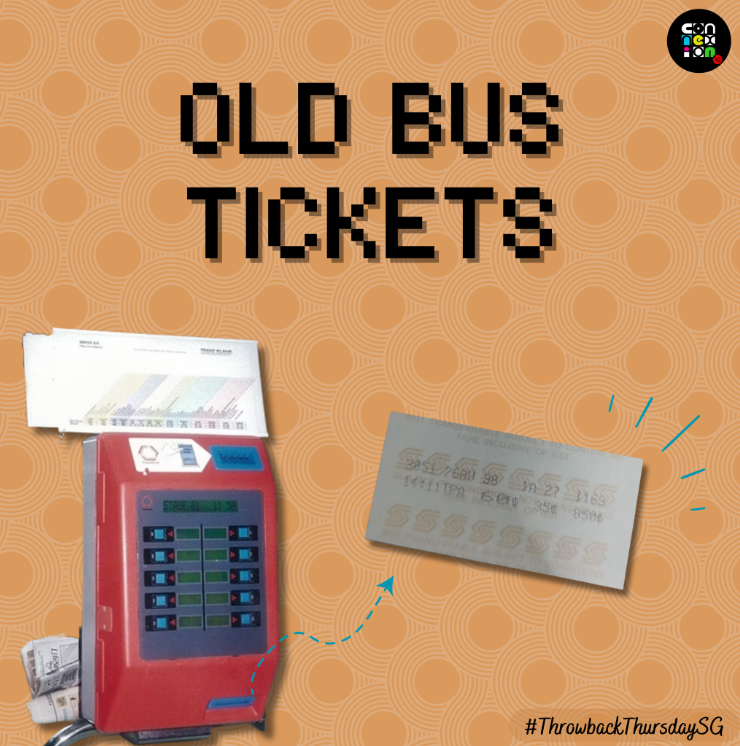 Some of us may be familiar with this red ticket machine on SBS buses in the 1990s and early 2000s.
Before EZ-Link Cards came about, you'd need either a stash of coins or a loaded-up TransitLink Card to take the bus. To board the bus then, we had to manually select our fares for each trip by pressing the blue buttons after inserting our fare card during our daily commute. We then had to wait patiently for our fare card to emerge together with the little ticket stub at the bottom slot.
While random fare checks are now conducted with an EZ-Link Card scanning machine, the process involved whipping out our physical ticket stubs to show the bus conductor in the past. And instead of a stamp, your fare payment would be indicated by a hole punched through the ticket after inspection.
Some of us may even recall clinging onto these slips of paper, not to show the bus inspector, but to fold them into little origami hearts to give to our crushes! 😍
#ThrowbackThursdaySG #ThrowbackThursday #SBSbuses #TransitLink #EZlinkcard #publictransport #singapore