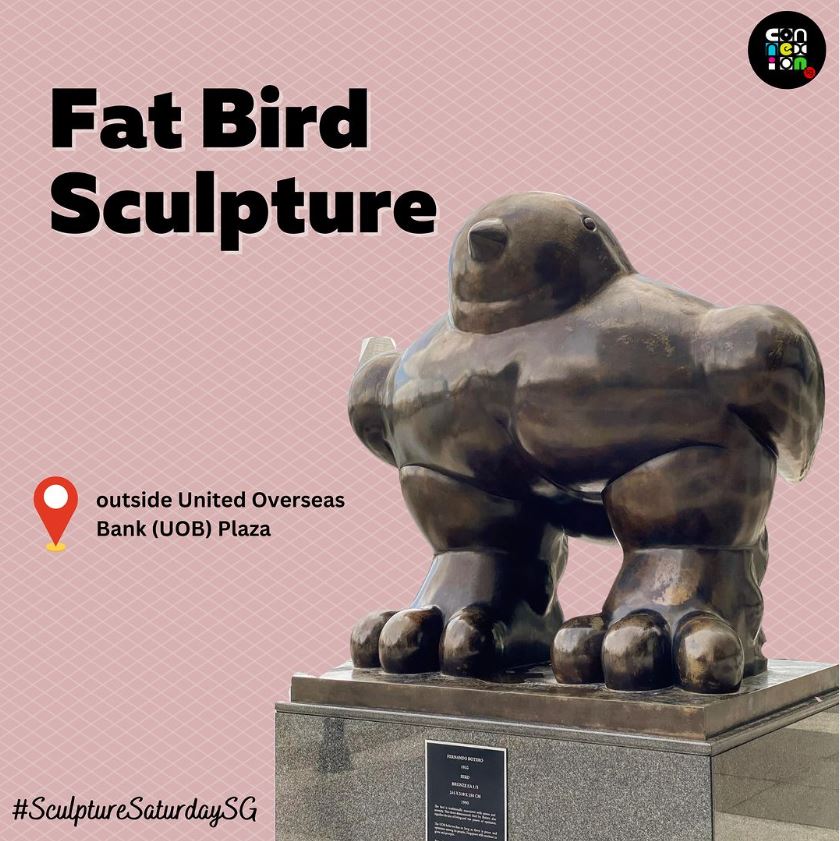 If you've been to Raffles Place, you'd probably recognise this big bronze bird sculpture outside UOB Plaza near Raffles Place, along the Singapore River.
Inaugurated in 1990, the sculpture was designed by world-renowned Colombian artist Fernando Botero. It symbolises the joy of living and the power of optimism.
What about this sculpture makes it so cheerful? Is it the exaggerated round edges? The oversized feet? Botero's style is known for adding volume to highlight the natural shape of the subject's body, making the sculptures more monumental. And a delight to see.
Feel the positive energy the next time you walk by it! ✨
#SculptureSaturdaySG #FatBird #RafflesPlace #SingaporeRiver #Landmark #Sculpture