#TIL Unveiling of Singapore Flag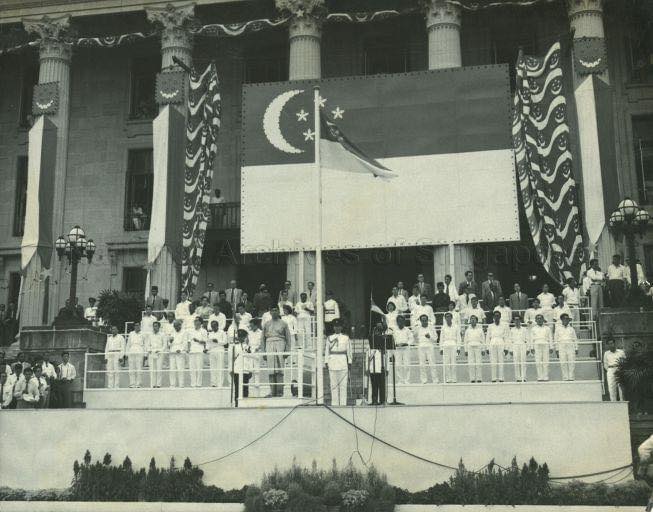 📸: Yusof Ishak Collection, courtesy of National Archives of Singapore
#TIL Our flag was publicly unveiled for the first time in 1959, six years before our independence.
It happened on our City Hall steps on 3 December 1959, at the installation of the first Malayan-born Yang di-Pertuan Negara (Head of State), Inche Yusof bin Ishak.
Earlier that year, Singapore achieved internal self-governance. Then Deputy Prime Minister Dr Toh Chin Chye, and the committee he was placed in charge of, was given an important task — to create a new national flag to replace the British Union Jack. This flag was later adopted officially as Singapore's national flag upon our independence in 1965.
Each feature of our national flag was carefully chosen from many other alternatives, to represent the values important to our nation. Red symbolises universal brotherhood and equality of man. White signifies pervading and everlasting purity and virtue. The crescent moon represents a young nation on the ascendant. The five stars stand for Singapore's ideals of democracy, peace, progress, justice and equality.
1959 was when our pioneers started a journey from being Singapore to Singaporean, driven by these ideals. How have we done? #StrongerTogether #Majulah